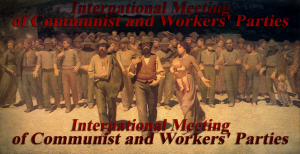 Given that the escalation of the political conflict in Ukraine is the result of the struggle of oligarchic groups for the post of President of Ukraine, which is for the general world and Ukrainian public is given for "the desire of Ukrainians to European values". 
Paying attention to the facts brazen interference of foreign countries, especially the EU and U.S. in the internal affairs of an independent and sovereign Ukraine, which were, in fact, instigators in the escalation of social conflict, the clearest example of the realization of which is the realization of technology policy "color revolutions", the implementation of which we are seeing in recent years in Yugoslavia , Georgia, Kyrgyzstan, countries in the Arab world – to achieve their geopolitical goals, but certainly not to protect the interests of the absolute majority of the peoples of these countries.
Stressing that the citizens of Ukraine are on different sides of the conflict are not able today to fully observe and evaluate their class interests in opposition, and, in fact, protect the squares and "maidans" the interests of big capital.
Expressing grave concern that under the conditions of severe political and economic crisis in Ukraine, clearly raises his head fascism, which is a direct descendant of bourgeois Ukrainian integral nationalism, xenophobia, Russo phobia national intolerance that have a direct result of government pandering to these phenomena and contradictions.
Parties which are members of Working Group for preparation for the International Meeting of Communist and Workers' Parties:
1. Condemn foreign interference in the internal affairs of Ukraine, which leads to an escalation of social and political confrontation.
2. Consider all citizens of Ukraine and sober social and political forces in Ukraine to prevent further spread of xenophobia, fascism, militant nationalism.
3. Recognize that the responsibility for violent behavior equally rests on the political forces representing major oligarchic capital – the ruling party and the leaders of the so-called "opposition", as well as American and European politicians, inflammatory activity which led to casualties.
4. Support the initiative of the Communist Party of Ukraine, for the referendum, which could enable the people of Ukraine to exercise their legal right to choice of the vector foreign policy and economic integration.
5. Stop the crimes against the people and communists of Ukraine
Today in Kiev, a despicable act of vandalism was carried out by fascists and the ultra-nationalists. According to reports the headquarters of the Communist Party of Ukraine was burnt downed and totally destroyed in an act of vandalism.
We hold the European Union (EU), US and the fascists elements responsible for this despicable act of anti-communism and downright lumpiness.

We hereby reaffirm our steadfast solidarity with the people and communists of Ukraine.
Beirut, 22d of February 2014
Communist party of Cuba
Communist party of Bohemia and Moravia
Communist party of Brazil
Lebanese Communist party
Portuguese Communist party
Communist party of the Russian Federation
South African Communist party
Communist Workers` party of Russia
Syrian communist party
Syrian communist party (unified)
Palestinian communist party
Communist party of Ecuador
Communist party of Turkey
Communist party of Ukraine