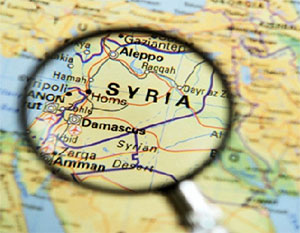 The representatives of the 17 parties gathered in Brussels in the framework of the working group of the "International Meetings of Communist and Workers' Parties" (IMCWP) express their deep concern about the escalation of imperialist aggression in the Eastern Mediterranean region. This results in bellicose statements supported by a broad deployment of naval forces, especially from the US.
With this escalation they try to intimidate the Arab and other people in the region who struggle for their social and democratic rights, and to change the situation in the region in the interest of the imperialist powers and their allies, including Israel.
On this basis, the representatives of the 17 parties present at the meeting of the working group of the IMCWP affirm their solidarity with the people of that region who are faced with this intensifying imperialist aggression and a grave humanitarian catastrophe, which is used as a pretext for foreign intervention.
They support the Palestinian struggle against the new US project, whose goal is to disarm any Palestinian resistance to new settlements, and against the denial of the Israeli government of the Palestinian people's right to return and of their right to an independent state.
They also support the Syrian and Lebanese people and express solidarity with their struggle to preserve the sovereignty of their countries against the new imperialist escalation, reaffirming the right of the people of the region to fully exercise self-determination, without foreign interference or intervention of any type. This is the only way to fight imperialism and its proposed plan for a "New Middle East".
Brussels, 24 August 2013