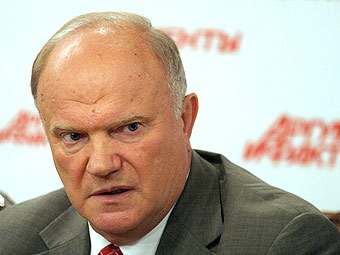 Prior to the upcoming vote on the draft law of the 2021 Federal budget, the Chairman of the CPRF Central Committee and the leader of the CPRF faction in the State Duma of the Federal Assembly of the Russian Federation Gennady Zyuganov told reporters  that the faction would not support it.
"We are going to implement a Patriotic program and our proposed budget is the budget of development. The one which has been introduced to us, our faction does not support, " noted comrade Zyuganov.
As per his statement the Communist party has prepared its own draft  budget, which is of 33 trillion rubles.
According to the CPRF CC Chairman the draft budget submitted by the government is unable not ensure national economic growth. It does not provide financial support of measures aimed at combating demographic crisis, poverty and does not include guarantees of an eight-hour working day, as well as development of electrical engineering and aircraft construction. It also does not include money for support of  Children of War.
"This is not a budget for development, this is a budget for a liberal epidemic," G. Zyuganov said.