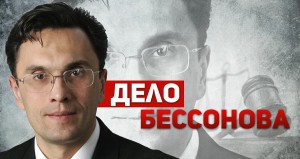 Dear comrades!
We are glad to inform you about some positive result in the so-to-speak "Bessonov's case" which is in fact a politically motivated illegal prosecution of our comrade Vladimir Bessonov, a Communist Member of Parliament of the Russian Federation. Yesterday the court decided to return the "case" to the Prosecutor for mistakes corrections.
This means that they recognized that there were some mistakes in the investigation and now we have a chance to insist on checking some expertise and evidence against our comrade, as well as on taking into account the evidence of the witnesses that were rejected on political grounds.
We take this opportunity to express our deep gratitude to all the communists, all the compatriots, all the foreign friends, who sincerely want him to win.
We insist that the investigating authorities should stop the illegal prosecution.
We are well aware that there is still a long way ahead of us. We shall have to continue fighting for our communist and we shall need your solidarity. We shall go on protecting our comrade. We shall have to keep pressing the authorities demanding to put an end to the lawlessness. It will take time and effort.
But now we are stronger!
Head of the Action group in defence of comrade Vladimir Bessonov
Member of the Parliament of the Russian Federation
Nikolay Kolomeytsev